Installing Salespanel tracking code on a WordPress site is a very simple procedure.

The tracking code is a JavaScript snippet that tracks activities of your leads on your website and sends the data to Salespanel. Once the tracking code is installed, you will be able to see their activities on your dashboard and sync with your CRM. 
You can set-up Salespanel's tracking code on WordPress site in 3 easy steps:
1. Generate and copy the tracking code from Salespanel.io dashboard.
2. Locate the header.php file in wordpress HTML
3. Paste the copied code in header section and save it.

How to generate tracking code on Salespanel.io?

1. Sign in to your Salespanel account.

2. After signing in, click on the "Install Tracking Code" button.
 
3. Add your website URL in "Tracked Website" field and click on submit.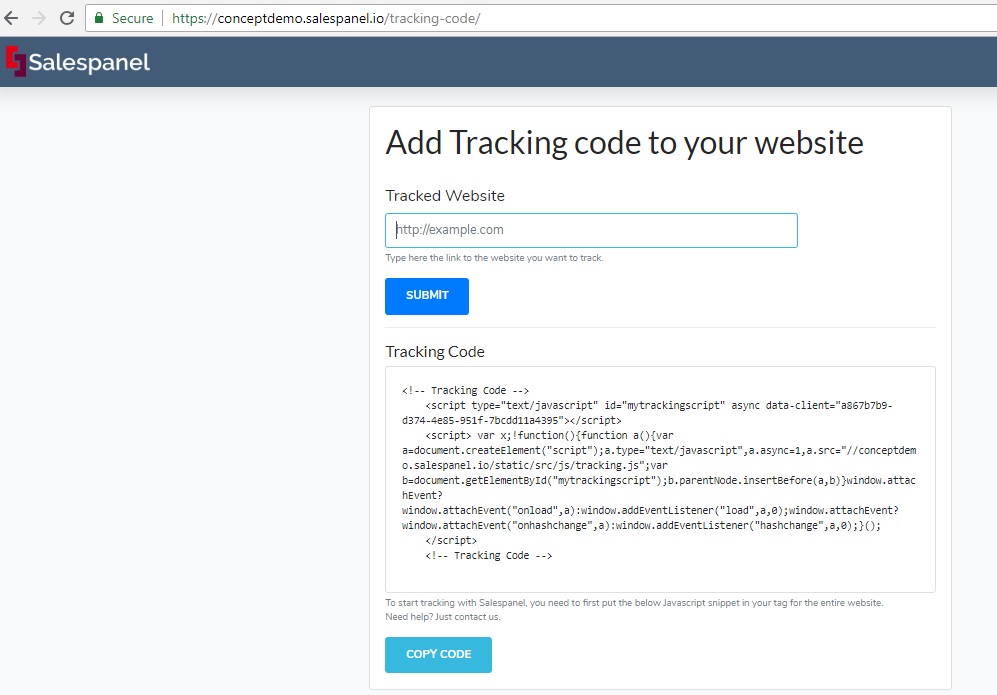 4. Now click on "Copy Code" to copy the JavaScript snippet.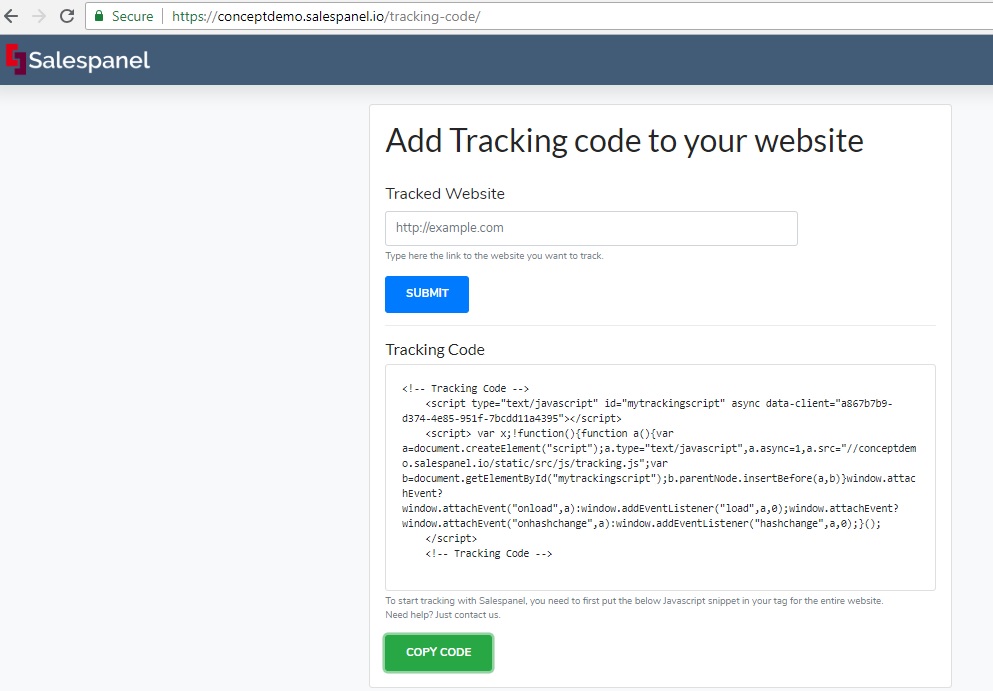 Now, lets move on to the second step.

How to set up tracking code on WordPress?
For that you will be pasting copied tracking code in header section of WP HTML file. But How?

1. Go to your WP site admin panel.
2. Go to Appearance>Editor



3. On right hand side under "Templates", you can find Theme Header - header.php file. Click on it.
4. Paste this copied code in a header section and that's it.

We will explain one more simple alternative way to set up tracking code.

You can install a plugin called "Header And Footer Scripts" in your WordPress admin panel. Activate the plugin.

Go to Setting>Header and Footer scripts

Paste the tracking code in "Scripts in header" and click on "Save settings". And You are Done.

To verify if the tracking code is working properly, follow this guide.